Verlagsinformation:
Animating the Unconscious: Desire, Sexuality, and Animation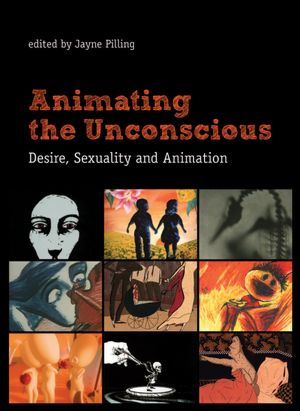 Ed. by Jayne Pilling.
New York: Columbia University Press, 2012, 244 p.
ISBN 9780231161985 (hb., $75,00 / GBP 52,00) ISBN 9780231161992 (pb., $25,00/ GBP 17,50) [due 5/12]
As critical interest has grown in the unique ways in which art animation explores and depicts subjective experience – particularly in relation to desire, sexuality, social constructions of gender, confessional modes, fantasy, and the animated documentary – this volume offers detailed analysis of both the process and practice of key contemporary filmmakers, while also raising more general issues around the specificities of animation. Combining critical essays with interview material, visual mapping of the creative process, consideration of the neglected issue of how the use of sound differs from that of conventional live-action, and filmmakers´ critiques of each others´ work, this unique collection aims to both provoke and illuminate via an insightful multi-faceted approach.
Jayne Pilling is an animation specialist who combines curating for UK and international festivals and symposia with publishing widely on animation. She has taught at the Royal College of Art, UK, the University of Pennsylvania, several universities in Taiwan, has guest lectured extensively in Europe and Asia, and was a Research Fellow at Norwich University College of the Arts, UK. She has also directed a series on European animation for Channel Four TV and is the founder of the British Animation Awards.