News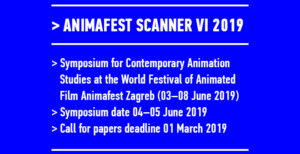 Das World Festival of Animated Films – Animafest Zagreb und ASIFA Austria suchen Beiträge für das internationale Symposium ANIMAFEST SCANNER VI am 4. und 5. Juni 2019 in Zagreb. Diesjährige Keynote-Speakerin ist Jayne Pilling. Die Themen des Symposiums sind: ANIMATING IN HISTORY ANIMATION AND FINE…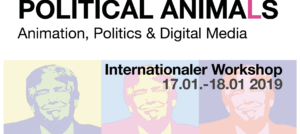 Am 17. und 18. Januar 2019 findet am Brandenburgischen Zentrum für Medienwissenschaften (ZeM) in Potsdam der internationale Workshop Political Anima[l]s – Animation, Politics & Digital Media statt, der von Maike Sarah Reinerth organisiert wird. Unter anderem hält dabei am Donnerstag, den 17. Januar, Paul Ward (Arts University…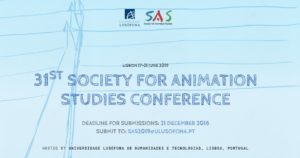 Unter folgendem Link findet sich nun der Call for Papers zur nächsten Jahrestagung der Society of Animation Studies, die vom 17.-21. Juni 2019 in Lissabon stattfinden wird. Der Call endet am 21.Dezember 2018. Link zum Call for Papers.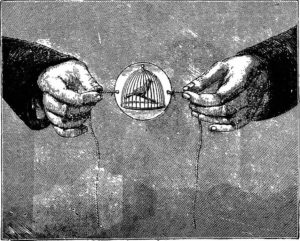 Untenstehend findet sich der Call for Papers und weitere Infos zur Winter School Doing Animation History: Exploring Challenges and New Visions in Writing Animation Histories, die vom 25. bis 27. März 2019 an der Universität Tübingen stattfinden wird. Winter School at the Graduate Academy and…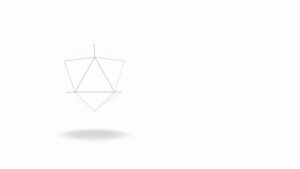 Das fertige Programmheft zur Tagung mit dem Zeitplan und allen Abstracts ist jetzt als PDF verfügbar: Abstracts Der Zeitplan für die Tagung 2018 kann online hier eingesehen werden: Tagung 2018 Informationen zur Anmeldung finden sich hier: Anmeldung
Wir freuen uns sehr die neuste Publikation der AG Animation bekannt geben zu dürfen, die nun bei De Gruyter auch als Gold Open Access erhältlich ist. Herausgegeben wurde der Band in Kooperation mit der AG Comicforschung von Hans-Joachim Backe, Julia Eckel, Erwin Feyersinger, Véronique Sina…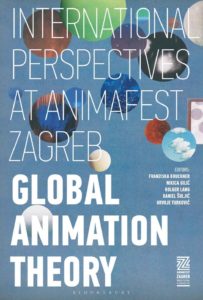 Als Ergebnis der erfolgreichen "Animafest Scanner" Symposien, die seit einigen Jahren im Rahmen des Animafest Zagreb stattfinden und an denen die AG Animation als Kooperationspartnerin beteiligt ist, ist jetzt ein Sammelband mit Beiträgen der Symposien entstanden (hg. vonFranziska Bruckner, Holger Lang, Nikica Gilic, Daniel Šuljic …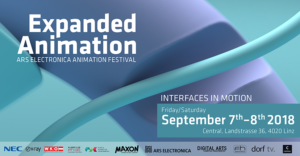 Auch in diesem Jahr möchten wir wieder auf die Symposiumsreihe Expanded Animation hinweisen, die zum sechsten Mal in Linz stattfinden wird, dieses Mal unter dem Thema "Interfaces in Motion". Die Veranstaltung findet am 7. und 8. September 2018 im CENTRAL Linz statt und ist Teil des Ars Electronica Festivals 2018 "Error –…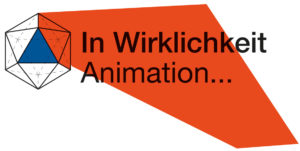 Der Call for Papers zur 4. Jahrestagung der AG Animation ist jetzt erschienen. Deadline ist der 30.6.2018. Alle weiteren Infos finden sich hier auf der Tagungsseite.

An academic symposium at the Stuttgart International Festival of Animated Film and FMX 2018 in collaboration with the Society for Animation Studies, the School of Art, Design and Media at Nanyang Technological University Singapore, the Department of Media Studies at Eberhard Karls University Tübingen, the…