News
The fourth edition of the symposium Expanded Animation entitled The Alchemy of Animation will take place on the 9th and 10th September at the CENTRAL Linz. Once again, the the symposium addresses the collapsing boundaries within Digital Animation and aims to explore positions and future trends in this expanded…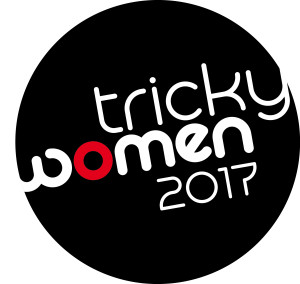 Der Call for Entries zum TRICKY WOMEN International Animation Filmfestival 2017, das vom 15. bis 19. März nächsten Jahres in Wien stattfinden wird, ist ergangen. Einreichungen sind bis zum 07. Oktober 2016 möglich. Alle weiteren Informationen gibt es unter www.trickywomen.at.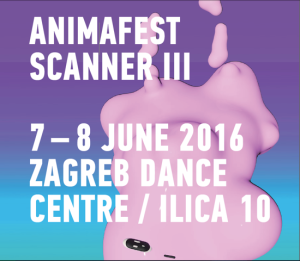 Am 7. und 8. Juni 2016 findet in Zagreb die dritte Ausgabe des Animafest Scanner III – Symposium for Contemporary Animation Studies statt. Die fünf Panels stehen im thematischen Zusammenhang mit Schwerpunkten des World Festival of Animated Film, Animafest Zagreb: Animation Awards, Animation in the Raw, Zagreb…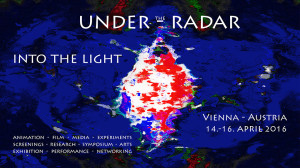 Vom 14. bis 16. April 2016 findet in Wien die sechste Ausgabe des internationalen Symposiums Under the Radar statt. Weitere Informationen zum Programm sind zu finden unter www.under-radar.com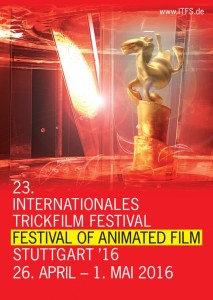 Vom 26. April bis 01. Mai 2016 wird Stuttgart für sechs Tage und Nächte zum weltweiten Zentrum des Trickfilms. Das Internationale Trickfilm-Festival Stuttgart (ITFS) zeigt auch in diesem Jahr wieder die ganze Bandbreite des aktuellen Animationsfilmschaffens mit Schnittstellen zu Architektur, Kunst, Design und Comedy. Mit…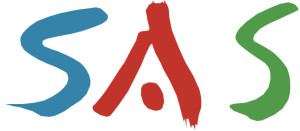 "Narrative Structures and Visual Storytelling" Stuttgart International Festival of Animated Film / Literaturhaus Stuttgart, Wednesday, April  27 2016 An academic symposium at the Stuttgart International Festival of Animated Film 2016 in collaboration with the Society of Animation Studies, the School of Art, Design and Media…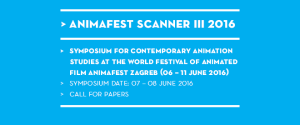 Call for Papers für die dritte Ausgabe des animationstheoretischen Symposiums ANIMAFEST SCANNER III 2016. Die Veranstaltung findet am 7. und 8. Juni 2016 im Rahmen des World Festival of Animated Film ANIMAFEST ZAGREB statt. Ziel ist es Synergien zwischen animationswissenschaftlichen und praktischen Diskursen zu erzielen. Wir freuen…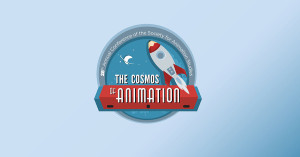 Vom 26. bis 30. Juni 2016 findet die nunmehr 28ste Jahrestagung der Society for Animation Studies in Singapur statt. Der Call for Proposals läuft noch bis zum 21. Dezember 2016. Weitere Infos zur Tagung selbst und zum Call finden sich auf der Tagungs-Website.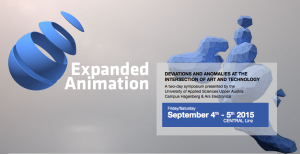 Symposium: Expanded Animation 2015 Datum: 04.09.2015 - 05.09.2015 Zeit: 10:00 - 18:00 Ort: CENTRAL Linz, Landstraße 36, 4020 Linz Bei der seit 2013 stattfindende Symposiumsreihe Expanded Animation tauscht sich eine internationale Community von Studierenden, Lehrenden, KünstlerInnen und TheoretikerInnen über die Entgrenzungen, Randgebiete sowie Trends und…
Vom 16. bis 18. September findet in Tübingen eine Summer School zum Thema Animation Studies statt. PROGRAMM Wendsday, September 16 WELCOME TO ANIMATION STUDIES 14.00 – 14.30 Registration & Welcome 14.30 – 16.00 Keynote Nichola Dobson (Edinburgh) 16.30 – 17.30 Interdisciplinary Animation: Diana Arellano (Ludwigsburg),…